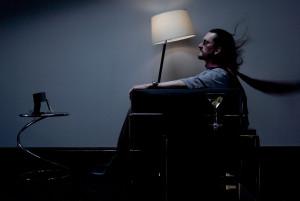 Mike Mettler
Writer | Biographer
TheSoundBard
Mike Mettler, a.k.a. "The SoundBard," is the music editor of Sound & Vision, where he also served as its editor-in-chief for seven years. His writing has appeared in numerous publications in both print and online, including The Absolute Sound, Guitar Player, Popular Science, Musician, Palm Springs Life, Guitar World, Delaware Today, Progression, Amazing Heroes, Car Stereo Review, Bass Player, Pebble Beach: The Magazine, the Digital Trends website (30 million global monthly uniques), and UniVibes (a Jimi Hendrix annual published in Italy).
Mettler is currently researching and writing the authorized biography of the multiplatinum-selling rock band Styx, and he has also written biographical materials for many other notable internationally renowned recording artists including Foreigner, Tommy Shaw, Don Felder (formerly of the Eagles), Collective Soul, Rik Emmett (formerly of Triumph), Crack The Sky, The Tragically Hip, and the Marshall Tucker Band. He has written liner notes for new albums and historical releases by Styx, Jefferson Airplane, Iron Butterfly, and the Ronnie Montrose estate. He regularly interviews artists, producers, and engineers about their love of music, recording technology, and high-resolution audio on his own site, The SoundBard (founded and established in 2014), and was also the co-founding chief content officer for Hi Res Audio Central.
Mettler began his career in journalism as an intern at High Fidelity in New York City in 1988, subsequently accepting a fulltime staff position as assistant managing editor at the magazine's sister publication, Musical America, while still in college. He joined Hachette Filipacchi Media U.S. in 1989 as managing editor of Car Stereo Review, subsequently becoming its editor-in-chief in 1997 and overseeing the publication's relaunch as Mobile Entertainment in 2000.
Mettler graduated summa cum laude with a BA in Magazine Journalism from Drake University. He currently resides in Western New York, and, someday, he hopes to own a turquoise 1967 Mustang fastback.