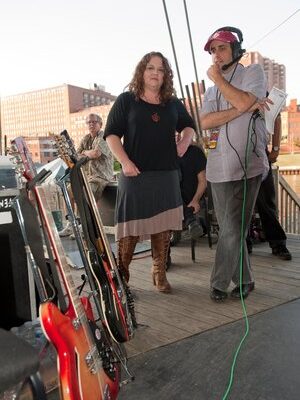 Evan Haiman
Executive Producer
Circle Media
A producer at heart, Evan has spent the past 30 years creating diverse content for broadcast platforms – from sports to comedy to music.  He started his career at Major League Baseball, went on to work at HBO, Comedy Channel and Warner Brothers and is now leading the development of a new Country Music Lifestyle Channel (Circle), which has grown to over 80 million homes in one year. As SVP of Content, he oversees dozens of productions and acquisitions across media platforms while leading programming, on-air promotion and broadcast operations.
Prior to launching Circle, he spent over a decade managing music and comedy productions and programming as VP of Productions & Development at AXSTV, a music and entertainment broadcast network. At AXSTV, he produced over 200 series, specials, concerts and festivals – from Jazzfest and Farm Aid to Carrie Underwood and Aerosmith – including more live concerts and festivals than any other network.
Evan's experience spans the entire production lifecycle including developing and producing live and post-produced shows, while managing all stages of in-house productions from development and shooting, to post-production, delivery and broadcast.  Additionally, Evan has dealt with talent, management, agents and music labels on negotiations, contracts and all components of development and productions. Media is his life.
In his spare time, Evan loves to watch and play sports, enjoys reading, and spends as much time as possible in the Catskill Mountains in NY where he can often be found hiking or kayaking.